At Pixel Canvas, 2 compleeeeeeeeeeeeetely different kits! *lol*
Tangled Twirls
is an elegant, gentle, beautiful kit full of curves and grace:
Natalia made this:
By Mihiana:
By JustK (Karen):
The second kit is a fun collection of layered templates that you can use anywhere you might need a cute little house! Check out this hilarious layout by one of my new crewmembers, Jenny (justjen):
Here's the preview for it (and I hope to get time later today to actually scrap with it, sheesh!):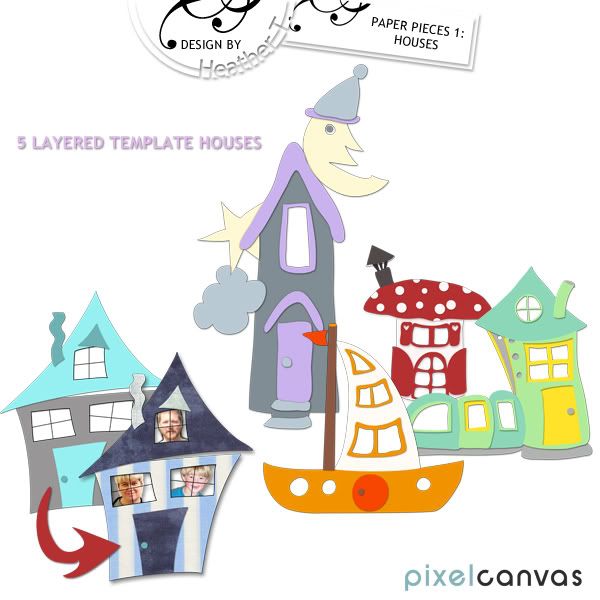 Have fun everybody! =) Thank you as always for stopping by...