Oh, what a beautiful day today! We went a little south to the
Sea Lion Caves
, where Steller sea lions come to spend their breeding season, beaching out either along the cliffs, or within the largest mainland sea cave in the world (? I'm always dubious of these claims). It was a bit chilly and breezy, but wow, we haven't see that yellow thing in the sky for quite a while, it seems, and it was all worth it!
In the distance there you can see the
Heceta Head Lighthouse
, and a little lower to the right, the
Heceta Lighthouse B&B
(run by our friends Michelle & Steven Bursey, who also run the awesome
Ona Restaurant
here in town). Down on the left you can see clumps of sea lions who have hauled out. How they can seem so comfortable on those rocks is beyond me!! The noise is phenomenal, especially now that the bulls have started arriving. Fun times, I tell you! The caves are underneath all this rock, and are dim, noisy, and stinky. But fascinating nonetheless!
Anyway, in celebration of the (brief) return of the sun, and a springtime lightening of the heart, here's my new kit
Happy Times
(and yes, I sewed all those!):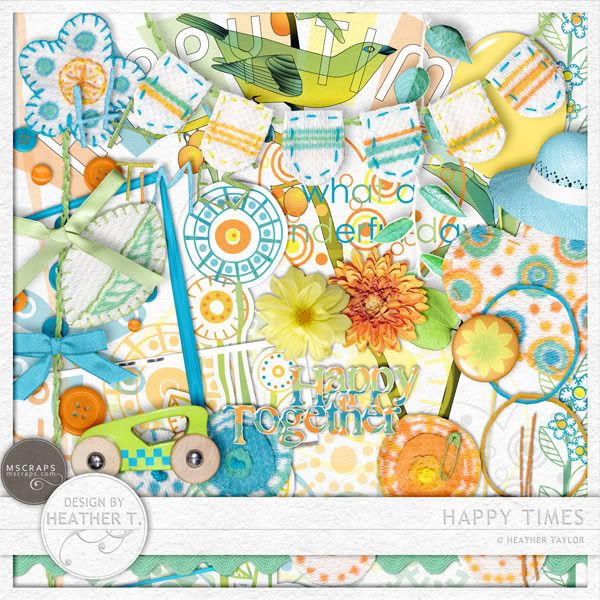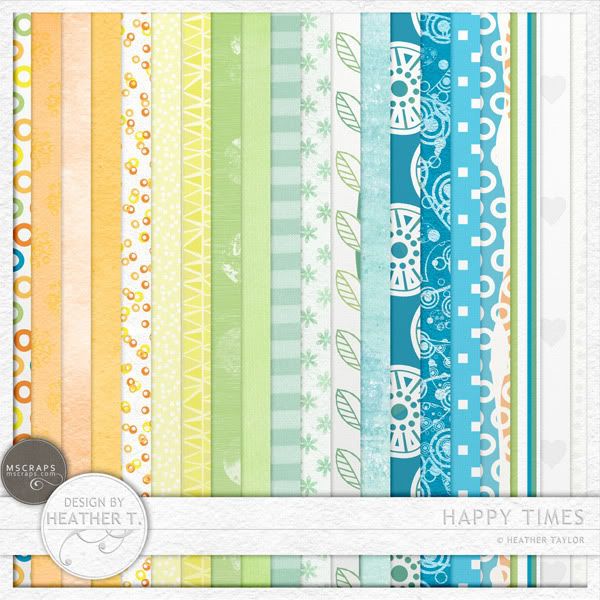 And oh my, the layouts:
By Romy:
By Helen:
By Mary:
By Chris:
And even a black and white one using uncolored brushes, by Ulla-May:
Amazing, no? And there are so many more I couldn't include... Anyway,
20% off
through Monday. I hope you have a wonderful weekend filled with the people and the weather you like most!