Hi gang! Welcome to my part of MScraps' 2nd birthday blog hop! If you collect all the pieces, you get this fun Birthday Party kit!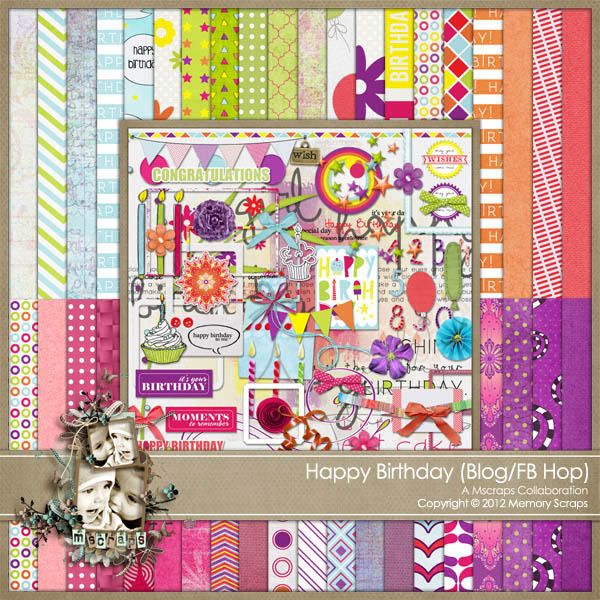 You should have just come from
France's blog
. My part is here (just click on the image to download the part):
and after me, you should be going to Helen's blo

g

.

If y
ou run into trouble, just head over to MScraps to get your bearings!