Soooo, I have this new kit coming out @ MScraps--remember the preview I showed you? Well, here it is (and keep reading for the buy this, get that for free, AND the freebie add-on!):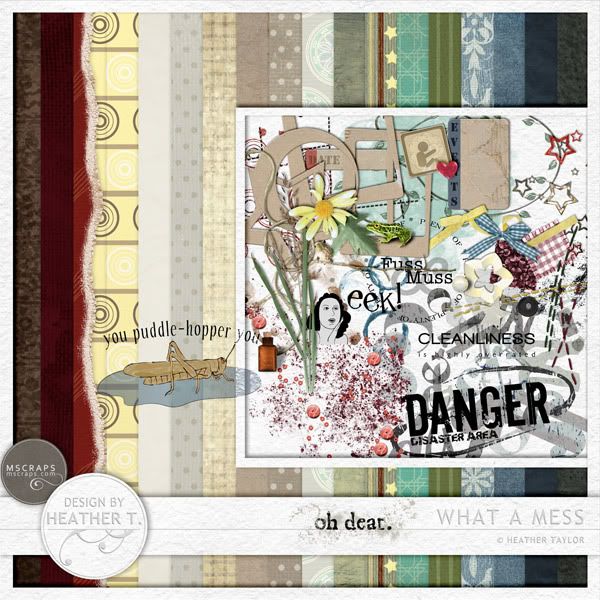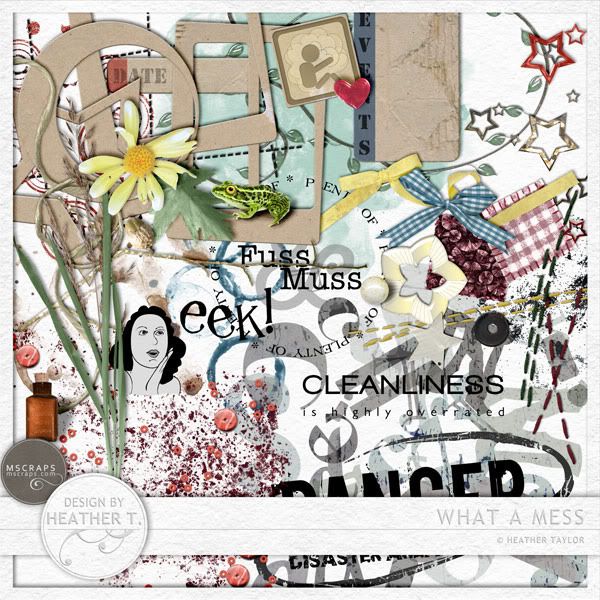 But, I also have these really cool kinda grungy dates coming out today, too: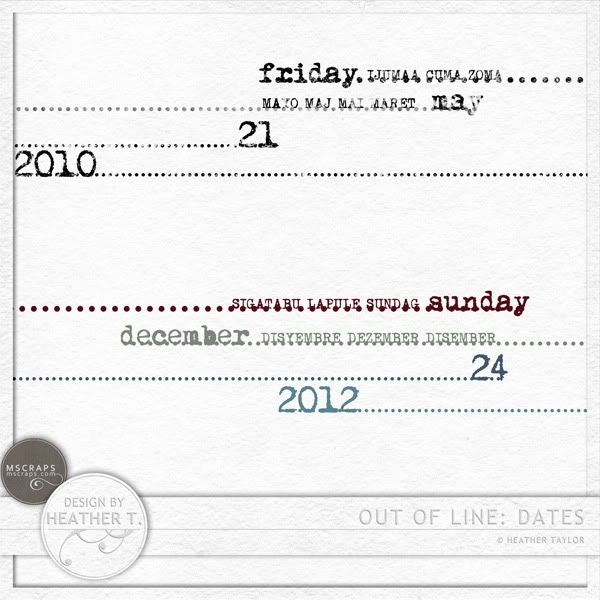 So, the deal is... buy the kit, get the dates for free--but this is valid on Friday May 22 ONLY! After that it's buy the kit, AND buy the dates! *grins* However, you can also get the add-on FREEBIE by clicking on the preview:
And, who won the kit? Mr. Random.org said it was Number 9, and Number 3. Lessee, that'll make it... Carolyn (#3)! and Yvon (#9)! (Yvon, can you get in touch with me at hlmtaylor@gmail.com? I couldn't find an e-mail address on either of your blogs...) Congratulations!
And, look at the wonderful and humorous layouts that my fabulous crew has made with these:
Karen:
Natalka:
Sandrine:
Jen (whose son was indispensable to this kit):
and mine:
Thank you all for your comments, by the way. You had me giggling several times! And may mess continue to enliven your days! =)